Cut Through The Confusion & Overwhelm Of Learning About Plants

& Uncover A More Holistic Understanding Of Your Favorite Aromatic Botanicals
---
So, you're interested in learning more about an aromatic plant…
Where do you go?
You can search online and find some info, but can you really trust what you find online?
You go to few books that cover essential oils…
Then a book that covers more of a plant's herbal properties…
Maybe another book that talks about its botany, or chemistry…
But aren't you tired of trying to piece all of that together in pursuit of a cohesive understanding of a plant?
Wouldn't it be amazing to have a trusted online resource of materia medica where you can find all the information about your favorite aromatic plants - in one spot?
...A personal on-demand library of epic plant talks & monographs, recipes, folklore, and more!
---
In our online membership program you'll gain invaluable wisdom and insights on a new aromatic plant each month from 17+ years of clinical aromatherapy and herbalism experience and personal plant connection, so you can save time and energy accessing everything you need in one, easy-to-use plant library.
With approachable video lessons and in-depth, downloadable plant monographs, you'll explore the many facets of each herb discussed, learning the core principles that will affect your relationship with these aromatics for the rest of your life.
In addition to monthly plant talks, you'll also have access to our growing library of Core Teaching lessons to help equip you with the foundational knowledge you need to effectively use aromatic medicine with confidence.
---
"This is the Holy Grail of aromatic plant materia medica!"
- Raquel Birch
---
Your Monthly Plant Talks Include:
---
Healing Properties
Get a full map of the medicinal qualities and abilities of aromatic plants to bring healing and harmony to yourself and others.
Folklore & History
Get to know the captivating stories, ancient legends, and magical lore that lie behind your favorite aromatic plants.

Hands-on Uses
Discover the multitude of ways to use aromatic plants as incense, essential oils, topical products, teas, tinctures, cordials & more.

Energetics
Learn how plants directly effect the human body, mind, and emotions through their unique energetic effects and qualities.

Recipes
Put what you're learning into action with monthly recipes that directly connect you with a plant and its aromas, tastes, and sensations.

Botany
Explore the many forms of plants and which of their parts are most valuable for your intended uses and botanical creations.

. . .
With these finely tuned lessons, you'll gain a deeper understanding of aromatic herbs, from Frankincense and Myrrh, to Lemon Balm, Jasmine, and Rose - without feeling overwhelmed by all the conflicting, and often untrue, information on the internet.

. . .
What You Get & How It Works:
The Aromatic Medicine Garden Membership is for you if: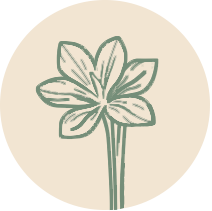 You're done with sifting through loads of resources and going down online rabbit holes for hours with little to show for it—we've distilled all of the important and useful info about plants for you and present it in a clear and comprehensible way.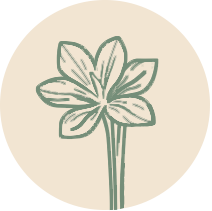 You're an aromatherapist or essential oil enthusiast who wants to learn more about using essential oils and other extracts, as well as the whole plant, including resins, gums, bark, leaves, and flowers - to make incense, salves, oils, teas, tinctures, and other herbal formulas to support your health.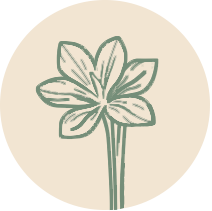 You're an herbalist or are passionate about using plants for wellness, but you're tired of learning about the same plants all the time. While we will cover many familiar herbs, like peppermint and rose, we also go far beyond the herbs discussed in traditional Western medicine to explore the aromatic plants of the world, like vetiver, patchouli, jasmine, elemi, myrrh and others that are often overlooked in herbalism.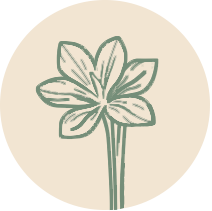 You're an incense or perfume connoisseur who wants to learn more about the plants used in your homemade blends and formulas. For example, you may already know that you love the smell of copal. But did you know that you can also use it to make a homemade salve to soothe rashes, itches, and burns? Learn how to use each herb in your incense-making kit to its fullest potential!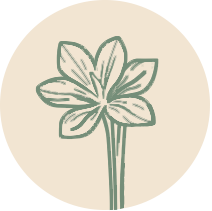 You feel a calling to work with plants, but you're not quite sure where to start or who to trust.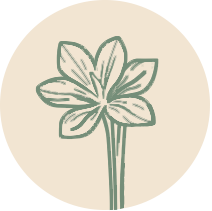 You're an herbal product maker who wants to add natural scents to your formulas with the use of beneficial, aromatic botanicals.
NOW IS THE TIME FOR YOU TO:
~ Overcome the overwhelm & confusion of learning about aromatic plant medicine.

~ Get a holistic perspective of plants by learning both their aromatic & herbal uses.
~ Avoid misinformation by learning from a highly experienced practicing aromatherapist & herbalist.
~ Get to know the plants you love in-depth with real ways to connect with them.
~ Learn to use herbs in many ways: essential oils, tinctures, teas, incense, hydrosols, topical products & more.
~ Save yourself a ton of time researching plants online & in books: we've got it all in one place for you!
MEET YOUR INSTRUCTOR: ERIKA GALENTIN, MNIMH, RH
Erika Galentin is a Clinical Herbalist, aromatherapist, distiller, grower, medicine-maker, and founder of Sovereignty Herbs. She holds a degree in Herbal Medicine from the University of Wales, Cardiff, UK and Scottish School of Herbal Medicine, Glasgow, UK. She is a professional member of the National Institute of Medical Herbalists (UK) and the American Herbalists Guild (USA).
Over a decade of clinical practice has provided a platform for witnessing the efficacy of medicinal plants and aromatics within a clinical environment. In addition to clinical practice, Erika is both a student and teacher of horticulture, native medicinal plant conservation and ecology, and the phenomenological and Goethean study of plants and their medicinal virtues.
Here's What Members Are Saying:
"So much great information. I will need to watch this again and again!!"
- Kelly Pang
"I'm glad to be a part of the Aromatic Medicine Garden, where herbalism meets aromatics all in one place. This is exactly what I was hoping to find to bridge it all. Thanks for making this possible. I'm so excited."
- Deborah R.
"You have really caught my heart with this approach"
- Nuha Alaa
"I am really relating to how Erika's teaches. It is like I am having a conversation with her. I love that you are bringing aromatherapy and herbalism together as one."
- Kathy T.
"One thing for certain is the expression of Erika's passion for our plant relatives makes me smile. I applaud her for "drawing the line in the sand" when it comes to stopping the spread of misinformation or rumors relative to herbal medicine"
- Jiibay D.
"You guys nailed it! I feel this is the future of aromatic plant monographs. Thank you for looking at the plants from all necessary angles. This work is so important."
- Jenna J.
"This information just blew me away. Absolutely astounding!"
- Carol Q.

"Oh my, this is exactly the kind of program I've been looking for. Looking forward to progressing."
- Sheri Rose
"I believe what Erica shares here is very relatable to my own beliefs. These tools are expansive. Great class …"
- Deborah R

---
The Aromatic Medicine Garden is Currently Closed
Join our waitlist to be the first to know when we reopen the doors.
Frequently Asked Questions:
Q. Do I need to have a background in herbalism or aromatherapy to enjoy this subscription?
Absolutely not! This online materia medica is a learning and research tool that we've designed for aromatic plant enthusiasts of all skill levels. Whether you're a total beginner who is just starting to explore plants - or an experienced herbalist or aromatherapist looking for an archive of trusted plant profiles to accompany your practice - there's something for everyone here!
Q. Can I ask questions about a plant or its uses?
Yes! Your instructor, Erika Galentin, is available alongside our team to answer any of your questions! We encourage our students to dig in, take notes, and send messages through the Student Portal if anything is unclear.
Q. Do I need any specific materials or ingredients before I get started?
All you need is a reliable internet connection and either a computer, tablet, or smartphone to access the online lessons. If you choose to bring a recipe or project to life, then you can find a clear list of the materials that you'll need for that specific (optional) project within the lesson.
Q. Will I have lifetime access to this material?
You will be able to access the information within our membership portal as long as your subscription is active.