cut through the confusion and overwhelm of learning about plants

and uncover a whole picture of your favorite herbs and aromatic botanicals.
Are you tired of piecing together bits of herbal information from dozens of different sources to get a fuller picture of a plant?
Wouldn't it be amazing to have a trusted online resource where you can find all the information about your favorite aromatic plants - in one spot?
...A personal on-demand library of plant talks, profiles, recipes, folklore, and more!
In our monthly membership program, gain invaluable wisdom and insights from 17+ years of clinical aromatherapy and herbalism experience, personal plant connection, and teaching...
...so you can save time and energy accessing everything you need in one, easy-to-use plant library.
With approachable video lessons and in-depth, downloadable plant profiles, you'll explore the essence of each herb, learning the core principles that will affect your relationship with these aromatics for the rest of your life.
Each month, we'll cover the following information for 1-3 aromatic plants:
• Healing Properties

• Hands-on Uses
• Folklore & History
• Energetics
• Mindset
• Sustainability
• Recipes
• Botany
• and More!
With these finely tuned lessons, you'll gain a deeper understanding of aromatic herbs, from frankincense and myrrh to pine, copal, and rose - without feeling overwhelmed by all the conflicting, and often untrue, information on the internet.
. . .
Here's Everything You Get With Your Subscription:
~ Monthly Deep-Dive Plant Talks On 1-3 Aromatic Plants (1+ Hour Each Plant)
~ Healing Properties, Folklore, History, Recipes, Hands-on Uses, & Botany
~ Holistic Plant Wisdom From The Perspectives of Both Aromatherapy & Herbalism
~ Wisdom On Plant Energetics, Sustainability, Wildcrafting, & More
~ Trusted Information From A Seasoned Practicing Aromatherapist & Herbalist
~ Approachable Video Lessons & In-Depth Plant Profile PDFs
~ Access to Expert Guidance & Answers to Your Questions
~ Additional Core Teachings & Upcoming Mini-Courses
~ An Invaluable Growing Library Of Aromatic Botanical Knowledge

~ Confidence In Working With Aromatic & Healing Plants
---
Ready To Cultivate Your Aromatic Plant Connections With Us?

Get In Now With The Early Bird Special!

Get FREE Access to The Aromatic Medicine Garden Membership for 1 Month!
And pay Just $17 A Month After That For As Long As You Remain A Member.

IMPORTANT! The Aromatic Medicine Garden will have its Grand Opening to members on or before March 1st. Since you'll get your 1st month of access for FREE starting on that day, your first payment of $17 will be charged on or before April 1st.
This gives you an entire 30 day period to test drive our membership program.
If it's not for you, just let us know and we'll cancel your account.
~ Overcome the Overwhelm & Confusion Of Learning About Aromatic Plant Medicine?

~ Get A Holistic Perspective Of Plants By Learning Both Their Aromatic & Herbal Uses?
~ Avoid Misinformation By Learning From A Highly Experienced Practicing Aromatherapist & Herbalist?
~ Get To Know The Plants You Love In-Depth With Real Ways To Connect With Them?
~ Learn To Use Herbs In Many Ways: Essential Oils, Tinctures, Teas, Incense, Topical Products & More?
~ Save Yourself A Ton Of Time Researching Plants Online & In Books: We've Got It All In 1 Place For You!
MEET YOUR INSTRUCTOR: ERIKA GALENTIN, MNIMH, RH
Erika Galentin is a Clinical Herbalist, aromatherapist, distiller, grower, medicine-maker, and founder of Sovereignty Herbs. She holds a degree in Herbal Medicine from the University of Wales, Cardiff, UK and Scottish School of Herbal Medicine, Glasgow, UK. She is a professional member of the National Institute of Medical Herbalists (UK) and the American Herbalists Guild (USA). Over a decade of clinical practice has provided a platform for witnessing the efficacy of medicinal plants and aromatics within a clinical environment.
It is through this clinical practice that Erika seeks to encourage positive, learned relationships between plants and people and people and their bodies. She is a firm believer in celebrating the role that emotions and the psyche play in the ecology of our physical terrain. In addition to clinical practice, Erika is both a student and teacher of horticulture, native medicinal plant conservation and ecology, and the phenomenological and Goethean study of plants and their medicinal virtues. Erika participates as a member of the Education Committee of the American Herbalists Guild as well as the Stewardship Committee of Appalachia Ohio Alliance, a non-profit organization dedicated to the conservation of land and water in Southeast Ohio.
This subscription is for all skill levels. You may find it particularly helpful if: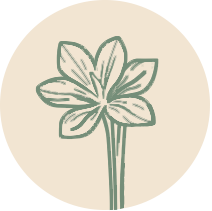 You're an aromatherapist or essential oil enthusiast who wants to learn more about using the whole plant, including resins, gums, bark, leaves, and flowers - in addition to extracts and essential oils - to make incense, salves, oils, teas, tinctures, and other herbal formulas to support your health.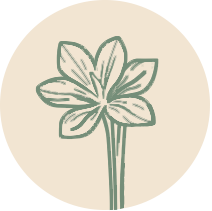 You're an herbalist or are passionate about using plants for wellness, but you're tired of learning about the same plants all the time. While we will cover many familiar herbs, like peppermint and rose, we also go far beyond the herbs discussed in traditional Western medicine to explore the beneficial properties of the aromatic plants of the world, like vetiver, patchouli, jasmine, ylang-ylang, elemi, and others that are woefully underrepresented in most herbalism courses.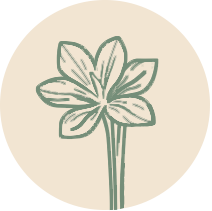 You're an incense or perfume connoisseur who wants to learn more about the plants used in your homemade blends and formulas. For example, you may already know that you love the smell of copal. But did you know that you can also use it to make a homemade salve to soothe rashes, itches, and burns? Learn how to use each herb in your incense-making kit to its fullest potential!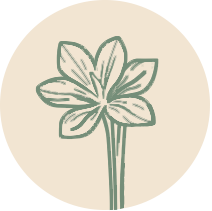 You feel a calling to work with plants, but you're not quite sure where to start or who to trust.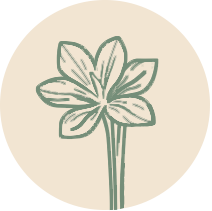 You're an herbal product maker who wants to add natural scents to your formulas with the use of beneficial, aromatic botanicals.
---
Claim Your 1 Month of FREE Access to The Aromatic Medicine Garden!
And pay Just $17 A Month After That For As Long As You Remain A Member.
IMPORTANT! Grand Opening to members is on or before March 1st. Since you'll get your 1st month of access for FREE, your first payment of $17 will be charged on or before April 1st.
This gives you an entire 30 day period to test drive our membership program.

Frequently Asked Questions:
Q. Do I need to have a background in herbalism or aromatherapy to enjoy this subscription?
Absolutely not! This online materia medica is a learning and research tool that we've designed for aromatic plant enthusiasts of all skill levels. Whether you're a total beginner who is just starting to explore plants - or an experienced herbalist or aromatherapist looking for an archive of trusted plant profiles to accompany your practice - there's something for everyone here!
Q. Can I ask questions about a plant or its uses?
Yes! Your instructor, Erika Galentin, is available alongside our team to answer any of your questions! We encourage our students to dig in, take notes, and send messages through the Student Portal if anything is unclear.
Q. Do I need any specific materials or ingredients before I get started?
All you need is a reliable internet connection and either a computer, tablet, or smartphone to access the online lessons. If you choose to bring a recipe or project to life, then you can find a clear list of the materials that you'll need for that specific (optional) project within the lesson.
Q. Will I have lifetime access to this material?
You will be able to access the information within our membership portal as long as your subscription is active.
Q. Do you have a guarantee?
Yes! You have 30 days to decide if the subscription is really right for you. If it's not a good fit, then let us know and you'll receive a full refund.
STILL HAVE QUESTIONS?
Contact us at support@aromaticmedicineschool.com