Do you experience issues with mental focus and clarity, brain fog, or trouble with your memory? The aromatic incense plants I talk about in the video above have been used for ages to help people stay sharp in their minds, while tending to some possible root causes of these very common issues. Watch the video above to learn about my favorite aromatic incense plants for the mind, and get my super simple incense recipe you can easily make at home for strengthening cognitive functioning.
These days brain fog and mental focus are increasingly apparent issues that aren't only affecting the elderly. Statistics show more and more people, even in their early 30's, experience some sort of cognitive decline; whether they have complaints about their memory, their ability to be clear in their thoughts, or experience general cognitive function issues.
Today there are many factors that can contribute to these kinds of issues such as diet, environmental factors, chemical and heavy metal exposure, stresses, work related tension, and technology– especially if people are sitting in front of a computer for hours each day or scrolling on their phone for long periods of time.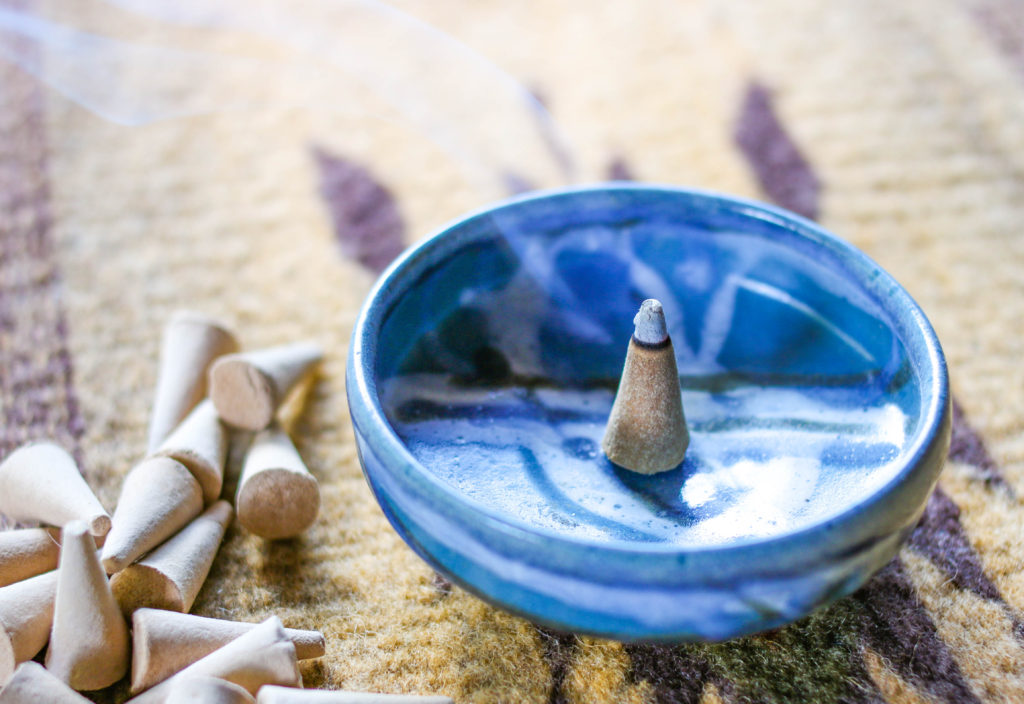 One of the things that's helped me, and millions of people around the world for ages, find greater mental clarity throughout the day is burning therapeutic incense. Aromatic plants have an amazing power to affect the inner workings of our minds, helping to even strengthen the memory and basic motor skills. 
There's a handful of very beneficial plants that are traditionally used as incense to enhance cerebral functioning, relieve mental exhaustion, strengthen concentration, improve both short-term and long-term memory, and have even been shown to improve visual-motor response speed in human trials. 
In addition to their direct affects on brain activity, many aromatic incense plants also positively affect the nervous system at the same time. This can help reduce stress or anxiety that may be contributing to issues of cognitive decline. Some aromatics are even mild sedatives which can be beneficial to people with worried minds or who overthink a lot. 
My Favorite Mind Enhancing Incense Herbs
One of my favorite incense plants I use to help me focus when I'm writing for hours on end, or when I'm spending a lot of time on the computer, is Sandalwood. Among its many herbal actions, Sandalwood has sedative and nervine properties that Buddhists and Hindus have utilized for ages to enhance the mind during meditation. In general it helps maintain sharper awareness and is used in the 5000 year old Indian healing system of Ayurveda to clear the mind and senses.
Sandalwood also helps balance out the nervous system with its toning and cooling energies. This is one of the first incenses I think to burn when I'm feeling ungrounded or unfocused. The one thing to keep in mind with Sandalwood is that certain species are endangered, so you need to practice a little caution and be informed when you're sourcing it. Click here to read more about the sustainability of Sandalwood.
Another important incense botanical I love for the mind is Benzoin resin. This is incense has also been widely used in temples across Asia to aid in meditation because it's so good at promoting mental focus, which is super important in meditation and prayer. It also has sedative properties like Sandalwood, which is really helpful for people who worry too much, have overthinking minds, or experience mental exhaustion. Benzoin is great for overall mental clarity and sharpened awareness.
Another one of my favorites more people are familiar with is Rosemary. Most herbalists and aromatherapists know that Rosemary is one of the best botanicals to help improve memory. Ancient physicians knew and wrote about this throughout history. Rosemary is a stimulant and a nervine at the same time. It enhances concentration while lowering cortisol levels associated with stress. So it calms the heart while bringing a sharpness to your thought process. For thousands of years Rosemary has been used as a study herb that helps people concentrate while retaining the knowledge they're taking in.
One more aromatic I love for the mind and focus is Agarwood, or Aloeswood. This is an Eastern botanical with rejuvenate qualities that's super efficient at enhancing cerebral functioning. It also has a strong effect on the nervous system so it's great at helping you reach a state of calm in your heart and mind so you have more capacity to relax and focus more in the moment. In Traditional Chinese medicine Agarwood is used to treat mental exhaustion and obsessive thinking, and to help strengthen cognitive functioning in general.
Aloeswood is definitely one of the most popular incenses in Japan and other parts of Asia, and is one of the main incense plants used in the Japanese incense ceremony, the Koh-do; which is all about taking a step out of daily life to meditate and focus on the aromas and effects of the plants burned in that ritual. We offer biodynamically grown Aloeswood at Higher Mind Incense if you're interested in trying it out or want to learn more about this special incense.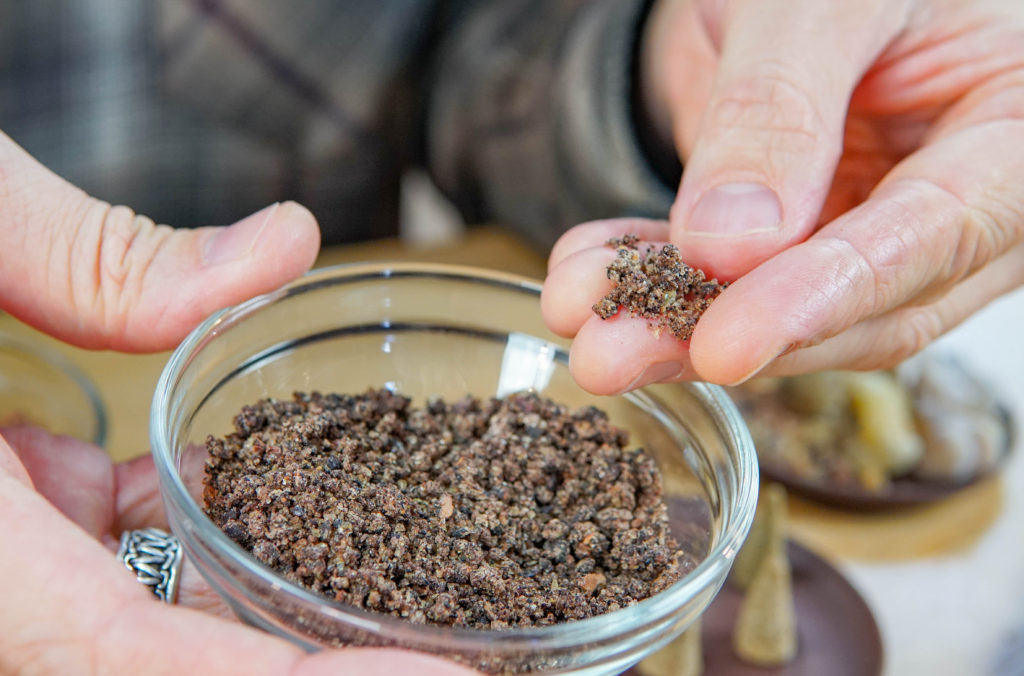 Mental Clarity Incense Recipe
The plants mentioned above are just a few of my favorites. There's of course many others I could go on about like Juniper, Frankincense, Cinnamon, Palo Santo, even Pine resin, but now I want to share with you a quick and basic loose incense recipe you can easily conjure up at home. If you're not familiar with loose incense, it's an incense in powder or granola consistency that's burned on incense charcoal.
To make this Mental Clarity Incense blend, simply add the ingredients below to a small mixing bowl. Start with 1 part = 1 teaspoon.
3 parts Sandalwood powder
2 parts Benzoin resin powder
1 Part Cinnamon powder
Once in the bowl, mix them all together very thoroughly. When you're done, take a small pinch of your mixture and place it on a red hot incense charcoal, and enjoy! 
You'll likely notice the effects of this incense blend right away after your first burning experience, but when used a few times a week, or even a couple times a day for some time, it will likely be much more effective.
With incense, just like with any other herbal medicine or prescription, you don't want to burn it every day indefinitely. These are potent herbal medicines you're working with so it's good take breaks from it. Something like a few days in a row on and off for a couple weeks can make a big difference in how you feel. After a few weeks of this you can take a break and just burn it every now and then until you feel the need to have a stronger dose again.
This is a super easy beginner's incense. There's definitely a lot more to making incense, especially if you want to learn to make your own incense sticks or cones, or more complex formulations of loose blends, whether for ritual, or medicinal uses, or for simple enjoyment. 
For now, go ahead and try this recipe out. This is a very simple thing you can do that can help clear away brain fog or help stimulate your mental faculties so you can feel more present and connected throughout your day.
Every person is different and every plant is different, so you might have to experiment to find out which plants work best for YOU, and which plant's aromas you like best as well. If you want to learn more about the different effects of incense plants, I have a few plant monograph blog posts that talk about these plants in more detail. I also have 2 different ebooks that go into great depth with many different plants you can work with that help in this area and many others. 
Enjoy the Mental Clarity Incense blend!
Article & Video by Evan Sylliaasen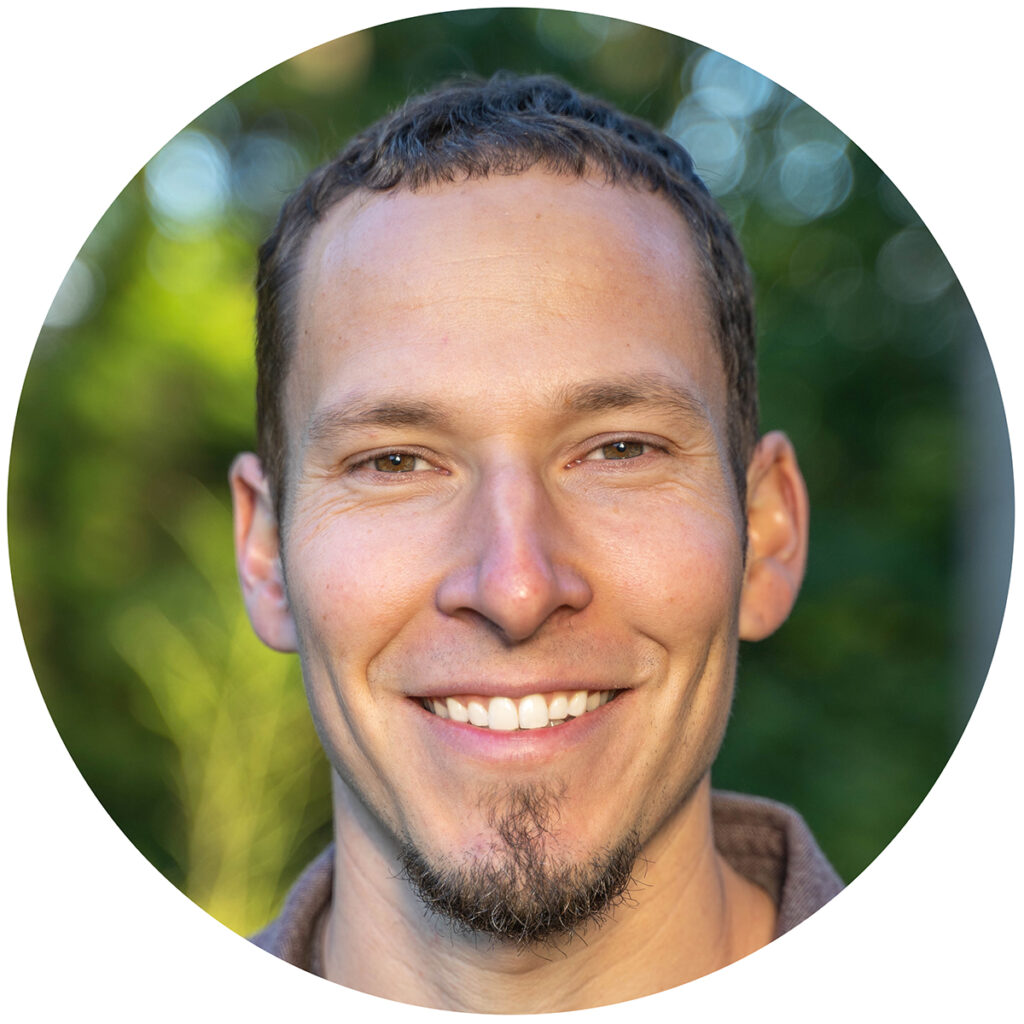 Evan Sylliaasen is the founder of the Northwest School of Aromatic Medicine and Higher Mind Incense. For the past decade his incense company has been a leader in sustainability and conscious sourcing of aromatic plants. As the head instructor of his online school, he teaches aromatherapists, incense lovers, herbalists, and spiritually-minded folks the traditional art of incense crafting, incense as medicine, and the art of wild-harvesting aromatic plants responsibly.
Evan lives with his family in the foothills of the Olympic Mountains of Washington state. He channels his creative passions through writing, photography, wood working, craftsman building, and music. When he's not working, he's out in the garden, forest and fields, walking along rivers, beaches, or in the mountains breathing deeply. 
© 2019-2021 The Northwest School of Aromatic Medicine. All rights reserved.
*The statements above have not been evaluated by the FDA. This article is not intended to diagnose, treat, cure, or prevent any disease. This article should not be taken as medical advice. Please consult your physician before you use this information for health purposes.